Ophthalmic Frames and Sunglasses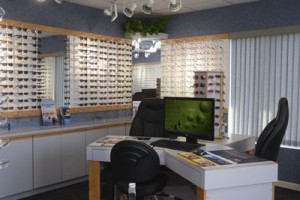 We have more than 1100 frames available
Brands for women, men, children and teens:
Alfred Sung, Bebe, BCBG, Calvin Klein, Cargo, DKNY, Ellen Tracy, Fasio, Jones New York, Manhattan, MDX, Nicole Miller, Nine West, Pacini, Pentax, Ray-Ban, Roots, Savannah, Silhouette, Takumi, Toxic, Vera Wang, Vogue
Adidas, Columbia, Easy Twist, Easy Clip, Euroflex, Greg Norman, Nautica, Nike, Timex

Barbie, Jelly Bean, Jungle, Kensie, Peace, Ray-Ban


Ophthalmic and sun lenses available
Suppliers: Essilor -Varilux® Exclusive and private label Collection Horizon®
Wide selection of progressive lenses: Classic Design, Digital "HD", High Definition, High Resolution and the personalizable S Design™ Series.
Specialized lenses: Varilux® Computer™
Antireflective: Crizal Forte® UV       Anti-Fog: Optifog®
Polarized Sunglasses: Xperio®         Photochromic: Transitions®








Sun and Sports Glasses
We carry a variety of non-prescription sunglasses to suit every style and budget. Featuring: Serengeti, Ray-Ban and Toxic.


Safety Frames
Properly protect your eyes by wearing safety glasses that can be customized to your vision. We carry a wide selection of CSA certified frames. If your employer requires you to wear safety frames at work, we can help make things easy by: helping you choose frames that suit your work environment, taking measurements, ordering, shipping and adjusting your glasses.
Remember, you also need to protect your eyes while working on certain projects at home or playing sports.
Warranties:
2 year warranty against manufacturing defects on frames and treatments;
Free eyewear adjustments;
90-day progressive lens adjustment warranty;
30-day satisfaction guarantee.